Our Team
LINEBERGER WEALTH MANAGEMENT
Providing exceptional, personalized service is the hallmark of our team's work. We are committed to building strong relationships that help us solve our clients' problems and answer their financial questions from a foundation of trust and respect. We intentionally listen and, through our process, are able to build meaningful financial plans that reflect our clients' values and lifetime objectives. Our team understands the complexity of financial planning and the vast options available in this day and age. We aim to simplify the process, clarify the options, and maximize potential.
Wealth management and multigenerational wealth transfer have never been more important. When done correctly – with the processes developed by Lineberger Wealth Management – these practices help families, businesses, nonprofit organizations and our communities improve cash flow, income, savings, family security and standards of living.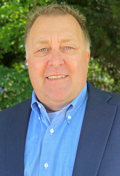 Terry Lineberger, CFP®
Senior Vice President, Financial Advisor, Portfolio Manager
tlineberger@dadco.com
Terry's expertise, honed through years of experience, help him create realistic financial plans tailored to each client's unique situation and the complexities of today's world. Terry's strong financial insights are derived from professional experience, his active involvement as a parent and the real-life inspiration of his grandparents. He learned the value of hard work at an early age, while growing up in a poor, single-parent household in North Carolina, and uses that discipline in his work for clients. Terry and his wife, Debbie, are the proud parents of two daughters, including his business partner, Kelly. He has continued learning throughout his career, earning a bachelor's degree in accounting, a Certified Public Accounting license, a Master of Business Administration, and is a CERTIFIED FINANCIAL PLANNER™.
CA Ins. Lic #0B76164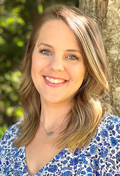 Kelly Lauterjung, CFP®
Associate Vice President, Financial Advisor, Portfolio Manager
klauterjung@dadco.com
Kelly's upbringing, as the daughter of a financial advisor, provided the backdrop for a lifelong passion for helping others to strengthen their financial lives. At an early age, she learned the value of hard work and basic financial concepts. Now, as an integral member of Lineberger Wealth Management, she offers a fresh approach, thoughtful guidance, and a long-term view of planning for a better financial future. Kelly joined her father in the business in 2016, at Baird, before the team came to D.A. Davidson in 2020. She is an alumni of the University of Oregon and a CERTIFIED FINANCIAL PLANNER™.
CA Ins. Lic #0K93186
Terri Clemons
Registered Client Associate
tclemons@dadco.com
Terri has worked with D.A. Davidson since April 2019 as a Registered Client Associate. Her main focus is addressing all client needs and delivering quality customer service. In addition to providing administrative support, Terri manages the new account and account transfer process requirements, retirement plan distributions, journal reconciliation, cost-basis information, assisting clients with online access, and daily office workflow. She is committed to providing a great client experience.
Terri has been in the investment industry since 1989. She holds her Series 7 and Series 63 licenses.
Terri was born and raised in Sacramento, California. Terri enjoys spending time with her family of dogs and volunteering at dog rescues. She really loves working in her flower garden and doing DIY projects at her home to make it her "Happy Place". Working out and daily walks are part of her daily schedule to keep fit. But when the weather gets cooler, she enjoys watching Hallmark movies and enjoying a little popcorn.
Get to know Terry:
Get to know Kelly: